Postcards from the trip to Kashmir
I just returned from an epic 11-day family trip to Kashmir and it had been a soul-satisfying experience to be there. It was everything I needed to reset my energy levels and I couldn't have asked for anything more.
So, our journey commenced at 27th April 2023 from Surat. We onboarded the Swaraj Express train at around 2:30 PM and we reached the state of Jammu the next day at 3 PM. As you can tell, the train journey was quite long and tiring but thanks to the great group of friends, it turned out to be the best train ride of my life!
Next, we left Jammu the next day, i.e. 29th April 2023, cause our next destination was Srinagar, Kashmir. We hired a small Tempo Traveler that can accommodate our group of 12 people. It took us to Srinagar in about 9 hours sliding through the green and majestic valleys of the Himalayas.
We spent our evening in Srinagar's Dal Lake by means of something called Shikara which is nothing but a small wooden boat that sails through the lake. It was an exhilarating experience in the pleasantly cold temperature of the Srinagar valley.
The next day, i.e. 30th April 2023, we explored Gulmarg which is a town, hill station, popular tourist destination, popular skiing destination, and a notified area committee in the Baramulla district. We hired horses to reach the snowcapped peak of this area. We stayed there for around 2 hours and returned to Srinagar in the evening.
The next day, i.e 1st May 2023, we decided to explore the local temples, gardens, and other attractions which include the Botanical Garden, Mughal Garden, Shankaracharya temple, Pari Mahal, and Chasmashahi Garden.
Trust me when I say this, these gardens were so big, you would need to devote an entire day to fully explore them and yet, you'll miss some of the things I bet.
The bird's eye view of the entire Srinagar from Pari Mahal was to die for. And we drank spring waters in Chasmashahi Garden which comes all the way from the Himalayan mountains. It was heavenly!
The picturesaque Pari Mahal…
Next, i.e. 2nd May 2023, we prepared to head towards Sonamarg which is a hill station located in the Ganderbal District of Jammu and Kashmir, India. We heard it's freezing (at around 6° Celsius) in Sonamarg. And so, we were all pretty excited.
Unsurprisingly, I witnessed the first snowfall of my life in the middle of the road to Sonamarg. It was a surreal experience, to say the least.
After arriving at Sonamarg base camp, we hired a car to drive towards Baltal, which is a camping site in the heart of this area and also a starting point for the Amarnath pilgrimage.
We spent a good amount of time there soaking in some breathtaking sceneries of snow-capped mountains covered under gray-colored cotton-candy clouds which slowly go towards the mountain tops.
Our last leg of the Kashmir trip was to spend two nights in Pahalgam which is a small valley to the north of Srinagar in the Anantnag district.
This is one place in Kashmir that literally took my heart away for the mountain-surrounded valley and the Jhelum river flowing through it. The place makes for a perfect abode to spend a day or two. It's no less than a Swiss village.
There, we stayed in a hotel called "Zebrina Guest House" which was right next to the river. It was a perfectly located homestay that was home away from home for us for the next two days.
The hotel had a lovely backdrop of a snow-covered mountain!
The market was just walking distance away from our homestay. And it was pretty cute as well.
There was also a big garden (did I say "big"?) nearby where one can access the pristine waters of the Jhelum River. Surprisingly, when we went there in the evening, me and my wife, Jemini, were the only people roaming around it. And that left us with a much-needed alone time together.
For the remaining days of our trip, we explored the popular nearby places like Aru Valley, Betaab Valley, and Chandan Wadi which again have no competition when it comes to picturesque beauty. Check out the pictures.
And some more postcards…
We returned back to Surat on 7th May 2023 and it officially marked the end of our trip.
All-in-all, this trip has re-fueled my new-found love for mountains (which I have only poured upon the beaches until now) and I can't wait to be back in Kashmir again. It also helped me overcome the issues related to my mental health and I'm feeling much better now.
I hope you enjoyed the pictures and the postcards. If you have any questions, feel free to reach out to me in the comments below.
Until next time!
Previous: Cloudflare tunnels for exposing local servers to the internet
Next: The new Sleep helper in Laravel 10.x
Like this article? Consider leaving a
Tip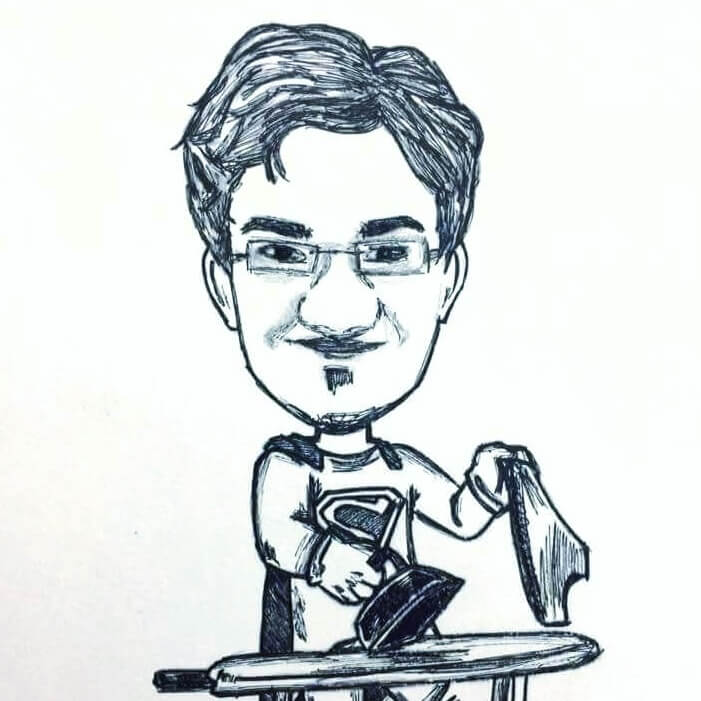 👋 Hi there! I'm Amit. I write articles about all things web development. You can become a sponsor on my blog to help me continue my writing journey and get your brand in front of thousands of eyes.
Comments?