The best RSS reader for Linux
Reading blogs is one of my favorite pastimes. As soon as I see an article from a blog that sparks interest in me, I'd instantly subscribe to it. And at this point, I have subscribed to more than 30 blogs and counting.
Ubuntu is my primary operating system and I use it for all my work. So, I needed a good RSS reader that I can use to read all the blogs I've subscribed to. I tried a few of them but none of them were up to the mark. Either they were too crammed with features or too minimal.
I needed something balanced and that's where I found Feeds. Essentially, it's a desktop RSS reader that can be installed on all the Linux-based operating systems running the GNOME desktop environment.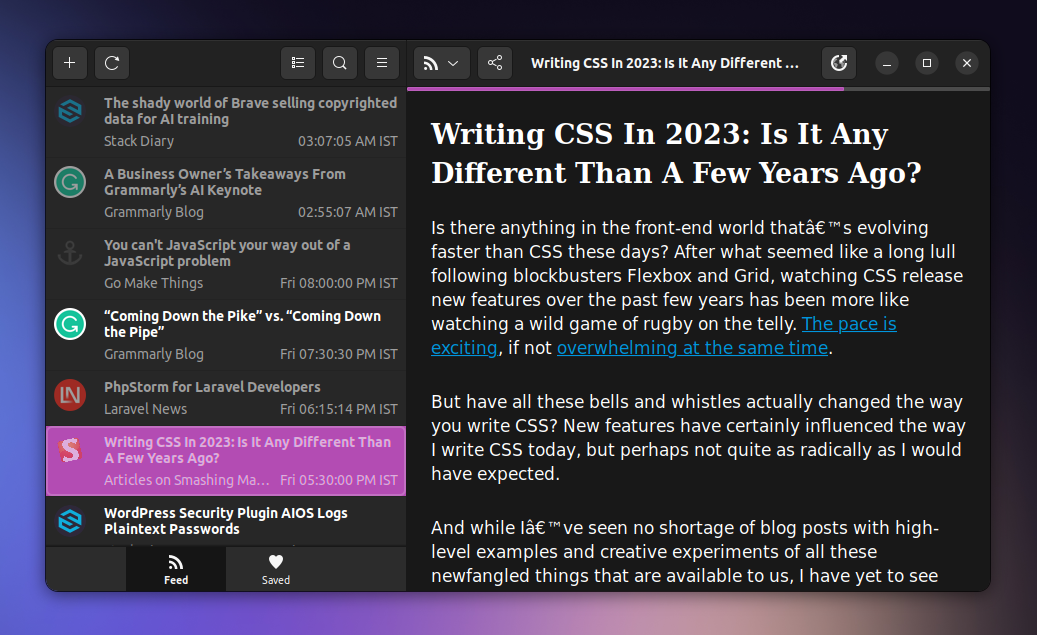 The RSS reader is minimal and has the right amount of features. It's not bloated with features and it's not too minimal either. Adding a feed is as simple as clicking on the + button and entering the feed URL. You can also import your OPML file if you have one. You can also export your feeds as an OPML file.
There are three ways you can view your feeds.
A reader mode — It's a stripped-down version of the feed which only shows the content of the feed. This is useful if you want to read the feed without any distractions.
A web view — It lets you view the feed in a web view. This is useful if you want to view the feed in its original format.
A content view — It lets you view the feed in a content view. This is useful if you want to view the feed in a more readable format.
It's also responsive. So, you can use it in a mobile viewport as well.
All-in-all, I think it's a great RSS reader, and liking it so far. If you're looking for a good RSS reader for Linux, I'd recommend you give it a try!
Previous: Mock JSON API endpoints for Testing
Next: Vacation life before Smartphones
Beep! Beep! I'm also running a YouTube channel which I hope you're going to love!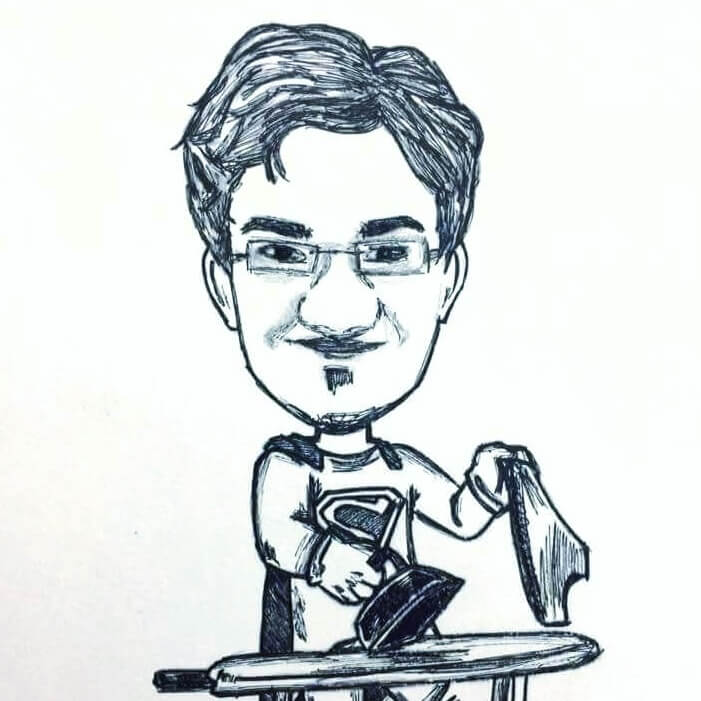 👋 Hi there! I'm Amit. I write articles about all things web development. If you like what I do and want me to continue doing the same, I'd like you consider leaving a tip. I'd highly appreciate that. Cheers!
Comments?