Make DevTools pick colors outside of Chrome
You know we have got a handy color picker in Chrome DevTools that let you pick colors anywhere from the browser window easily.
Here's how it works.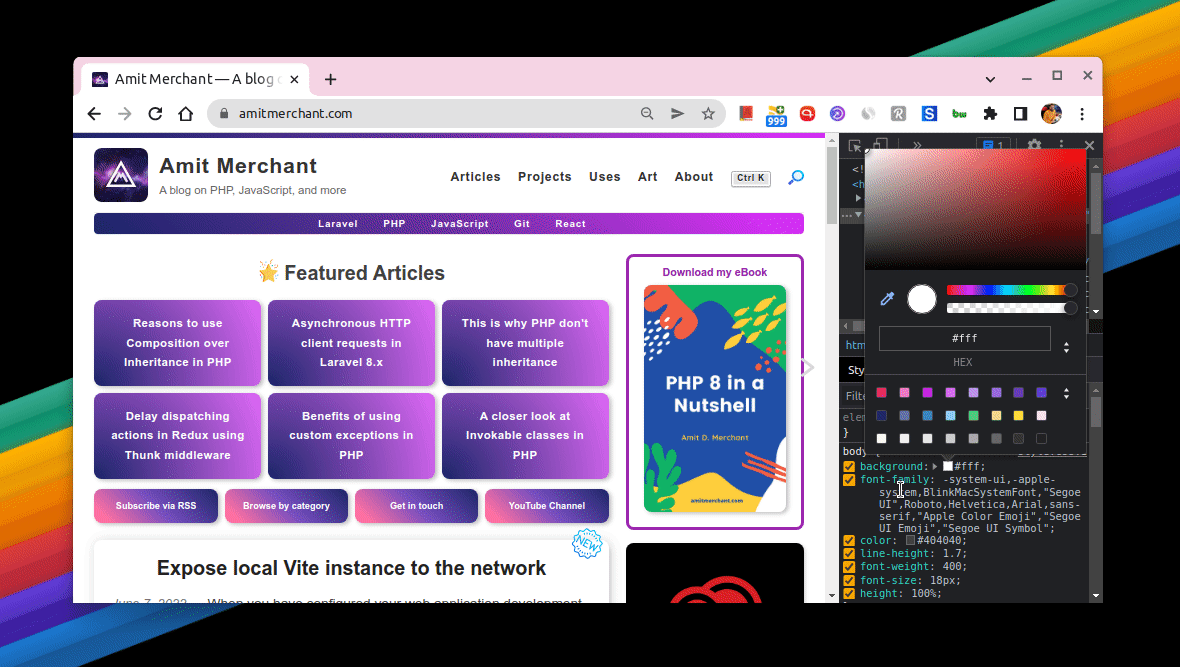 That's pretty handy but do you know you can also make this color picker pick color outside of Chrome using an experimental feature.
To do so,
First open DevTools.
Open Settings
Open the "Experiments" tab in there and search for "color" in the Filter input.
And from there, check the "Enable color picking outside of the browser window" option.
Reload the DevTools.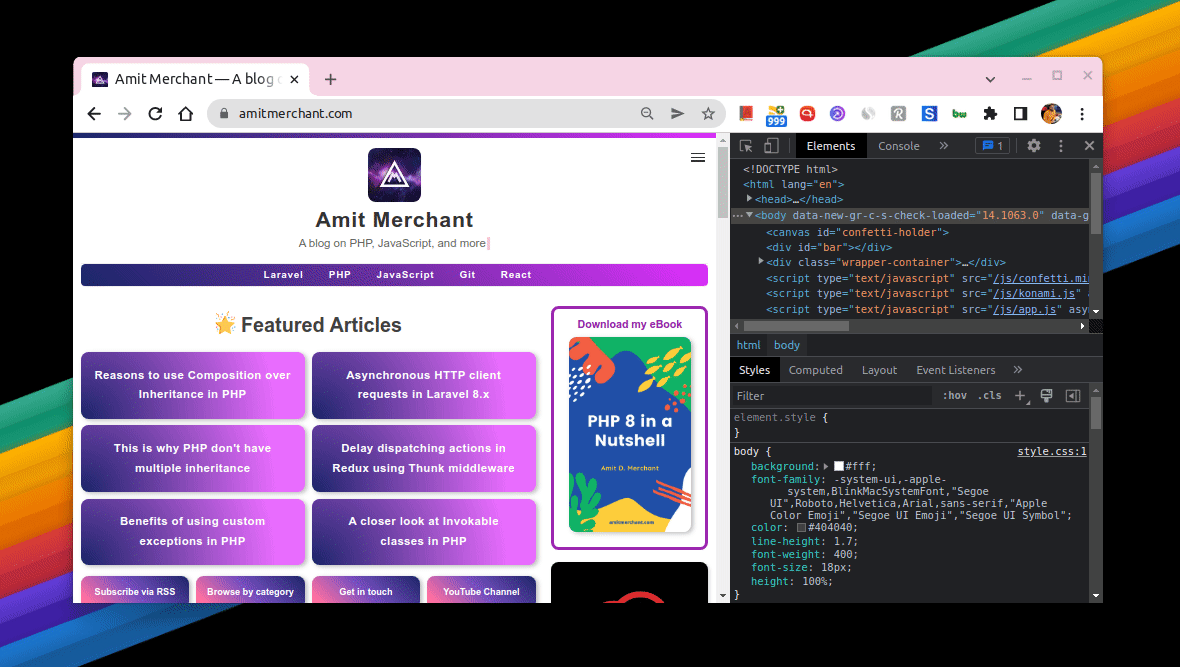 And that's it! You'll now be able to pick colors outside of Chrome.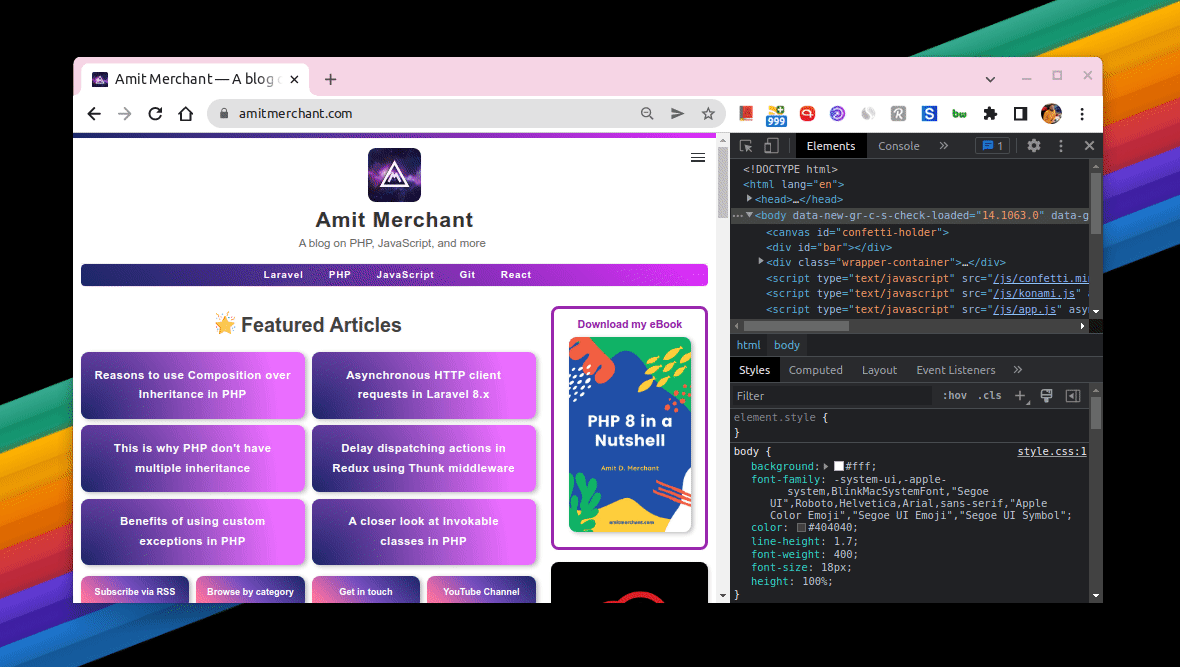 Previous: Expose local Vite instance to the network
Next: How to validate JSON in Laravel
Beep! Beep! I'm also running a YouTube channel which I hope you're going to love!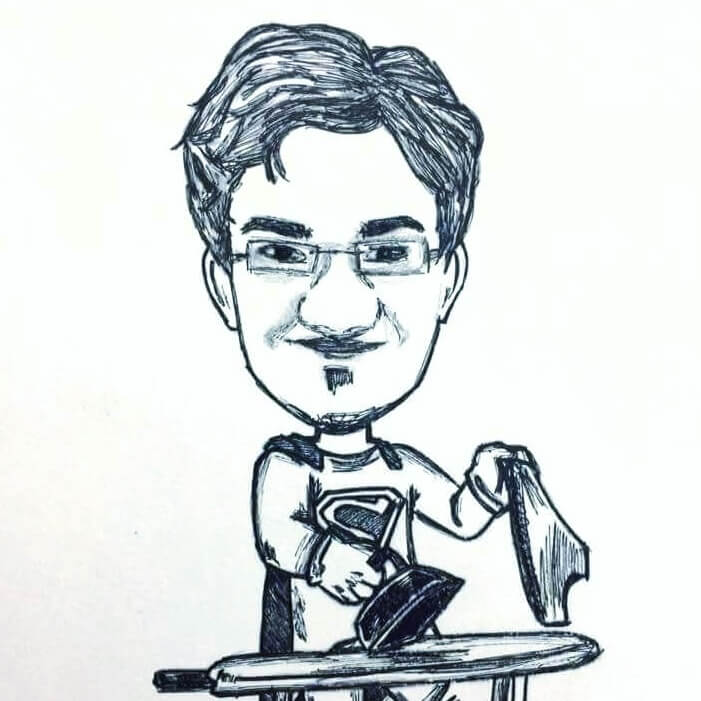 👋 Hi there! I'm Amit. I write articles about all things web development. If you like what I do and want me to continue doing the same, I'd like you consider leaving a tip. I'd highly appreciate that. Cheers!
Comments?