I just self-verified my blog
Twitter's Blue tick verification is all the rage these days. By getting verified on Twitter, you can get a blue tick next to your name which makes you look more authentic and trustworthy.
If you want to get a blue tick on Twitter today (without going through the verification process), you can do it by subscribing to Twitter Blue by paying $8 monthly right away. I'm not a big of getting verified by paying my hard-earned money. But what I can verify is things I have control over.
So, I recently came across this article by Jim Nielsen where he self-verified his blog as a means of a joke.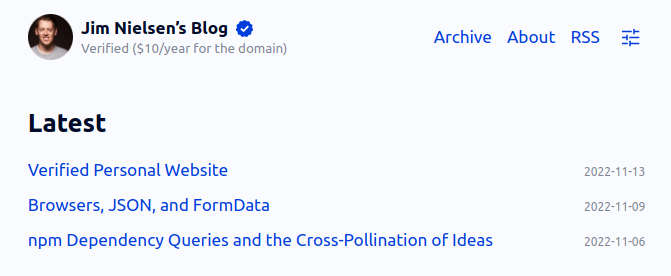 You would think that it's funny and it is a little bit (up to some extent) but I find the idea of self-verification on the platform you own quite fascinating. So, I decided to do the same for my blog as well.
And there you go! You can now see a new checkmark next to my name on my blog. And that too in the color of my choice!
And the best part? When you hover over it, it… Well, check it yourself!
Other folks who have self-verified their blog are:
Previous: File validation rule object in Laravel 9.x
Next: How to set user paths in Fish Shell
Beep! Beep! I'm also running a YouTube channel which I hope you're going to love!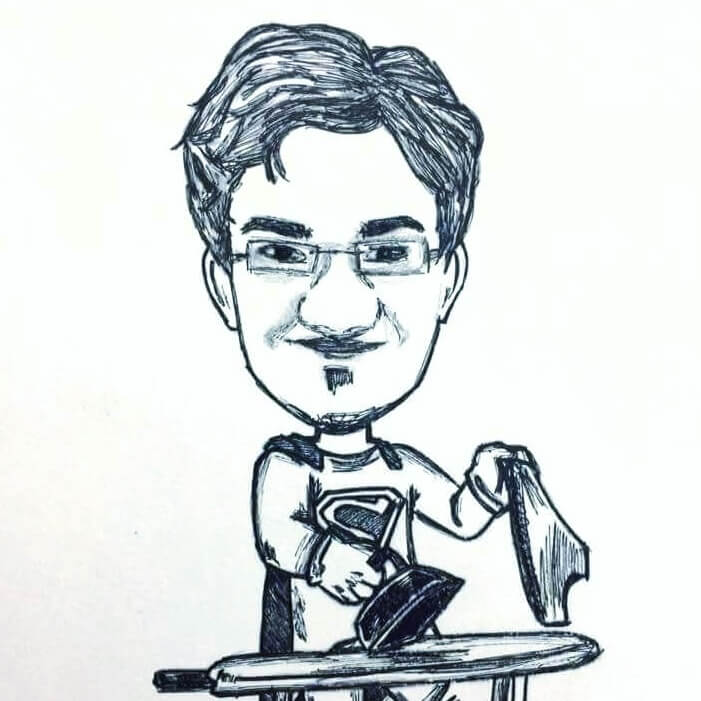 👋 Hi there! I'm Amit. I write articles about all things web development. If you like what I do and want me to continue doing the same, I'd like you consider leaving a tip. I'd highly appreciate that. Cheers!
Comments?